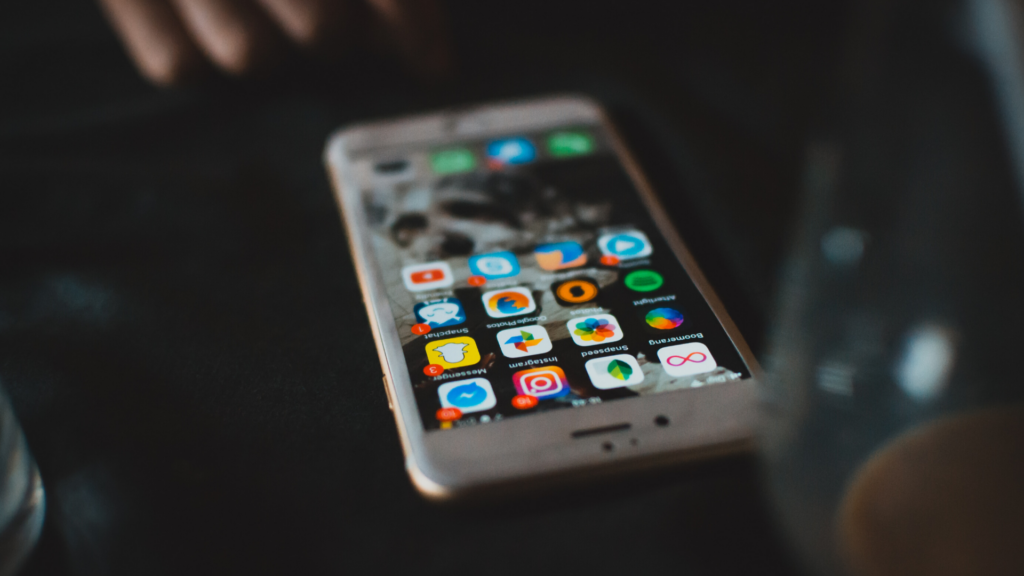 Our Top 6 Apps for Thriving
Photo by: Benjamin Sow on Unsplash.
---
Technology has completely changed the way we interact with others. Today's emerging adults are growing up alongside the Internet. This has significantly impacted family relationships.1 During a study conducted by the Barna Group, parents reported that their children spend, on average, 5 hours using an electronic device a day.2 Many parents find this unsettling and even challenging.
While technology can have several negative effects on youth development, it can also provide many positive benefits. As Thrive faculty member, Dr. Pamela Ebstyne King stated in her recent article, technology should be viewed as a potential source of transformation, not just mere information.3 Technology can help us thrive not only in our relationships, but also in our beliefs, values, and purpose when used appropriately.4 Technology will always be present in our lives, so how can we encourage appropriate tech usage in today's youth and in ourselves?
Our Thrive team has provided recommendations of the top apps that can help your family form healthy technological habits.
Best for Relationships
Stop, Breathe, and Think
Available for both adults and kids, Stop, Breathe, and Think tailors meditation and mindfulness practices to increase emotion regulation and positive interactions with others.
Riza
Discover strength-based approaches to family practices that are designed to cultivate a thriving digital ecology online with the new app, Riza ("root" in Greek).
Best for Beliefs and Values
Headspace
Learn to manage stress, maintain focus, and balance the things that matter most to you through guided meditations and mindfulness techniques with Headspace.
Happify
Happify provides science-based activities and tools to help you reduce stress, build resilience, and overcome negative thoughts.
Best for Purpose
Healthy Minds Program
The Healthy Minds Program app translates decades of research into practical tools to help you develop simple skills to improve awareness, connection, insight, and purpose.
Prayer of Examen
Developed by FULLER Studio, the Prayer of Examen app guides you through an end-of-day spiritual practice by integrating contemplative imagery to help you reflect on the day and prepare you for the next.
---
References
1. Hessel & Dworkin, 2018
2. Crouch, "The Tech-Wise Family", 2017
3. Learn more about the ways technology can promote thriving in Dr. Pamela King's recent article, Telos, Technology, and Thriving.
4. Schnitker, King, & Houltberg, 2019
Receive the latest news and updates by subscribing to our mailing list below.