Thrive Center on the Supreme Court Decision on DACA
Jun 19, 2020 | Lisseth Rojas-Flores & Norma Ramirez | Health & Wellbeing, Thrive Thoughts, Video
Summary
With news of the Supreme Court ruling on DACA on June 18, 2020, our moderators, Lisseth Rojas-Flores and Norma Ramirez come together with special guests, Cecilia Sanchez and DACA recipient, Monica Cornejo to process what this decision means for our community.
Additional Resources
Soy Pan, Soy Paz, Soy Mas by Piero
---
Author's Note
This presentation is part of our five-week webinar series, DACA Thriving Tuesdays in collaboration with Fuller Theological Seminary. See the full series here.
---
About the Moderators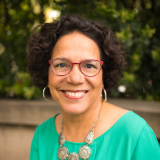 Lisseth Rojas-Flores
Lisseth Rojas-Flores is associate professor of clinical psychology at Fuller Theological Seminary and a licensed psychologist. Her research focuses on trauma, youth violence prevention, parent-child relationships, and the overall wellbeing of immigrant children and families in the United States. Her work is deeply informed by culture and context. As a bilingual/bicultural clinical psychologist, Dr. Rojas-Flores is especially interested in addressing the interrelationships between family issues, mental health, and social justice.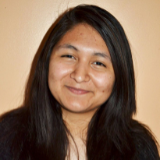 Norma Ramirez
Born in Iguala, Guerrero, Mexico, Norma Ramirez is DACA recipient and doctoral candidate in Clinical Psychology Program at Fuller Theological Seminary. It wasn't until attending graduate school that she realized crossing the border was a traumatic experience that continues to shape every part of her life. Norma is both an advocate for her therapy clients within the system and an activist in the greater socio-political context for Latino/a immigrant youth and families.
Subscribe to our Newsletter