Joy on Purpose
Jan 17, 2017 | Pamela Ebstyne King | Character & Virtues, Positive Youth Development, Research Findings, Video
Summary
Drawing on their backgrounds in ministry, theology, psychology, and education, Pamela Ebstyne King and Steven Argue offer insights and practical suggestions for enabling youth ministers to nurture a sense of purpose through discovering one's place in God's story at Yale Divinity School.
---
Author's Note
This presentation was given at and recorded by the Yale Youth Ministry Institute.
---
About the Authors
Pamela Ebstyne King
Pamela Ebstyne King is the executive director of the Thrive Center and serves as the Peter L. Benson Professor of Applied Developmental Science at Fuller Theological Seminary. Her primary academic interests are applied research at the intersection of human thriving and spiritual development. Dr. King's work combines theology, empirical research, and community engagement to further understand what contexts and settings enable all people to thrive.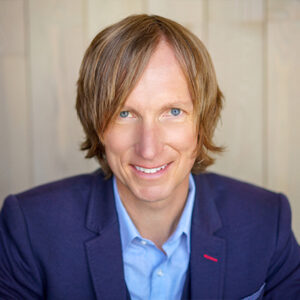 Steven Argue
Steven Argue is the associate professor of youth, family, and culture at Fuller Theological Seminary and applied research strategist at Fuller Youth Institute. A thought leader and researcher with decades of on-the-ground ministry experience, Dr. Argue speaks and writes on adolescent and emerging adult spirituality. His publications range from numerous blogs, articles, and books, including Growing With.
Subscribe to our Newsletter