Patience: Work
Aug 20, 2022 | Benjamin Houltberg & Sarah Schnitker | Character & Virtues, Health & Wellbeing, Research Findings, Video
Summary
Psychologists, Benjamin Houltberg and Sarah Schnitker discuss with Rabbi Sherre Hirsch, Tasneem Noor, and Harlan Redmond the importance of patience in the workplace—how it can increase job satisfaction, help achieve goals, and lead to fulfilling lives.
---
Author's Note
This presentation is part of our five-part series, Patience in collaboration with FULLER Studio. See the full series here.
---
About the Panelists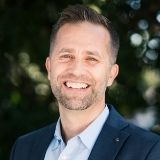 Benjamin Houltberg
Benjamin Houltberg was the former associate professor of human development at the Thrive Center. As a developmental scientist, his research centers on relational factors that impact emotional health within high-stress environments. Much of his work is on the role of identity development and character virtues in sport as they relate to emotional health and athletic performance. He currently serves as the president and CEO of the Search Institute.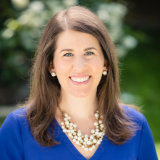 Sarah Schnitker
Sarah Schnitker is the former associate professor of psychology at the Thrive Center. She specializes in the study of patience, self-control, gratitude, and thrift. Dr. Schnitker has procured more than $3.5 million in funding as a principle investigator on multiple research grants, and she has published in a variety of scientific journals and edited volumes. She currently serves as associate professor of psychology and neuroscience at Baylor University.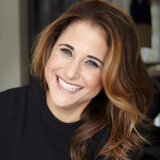 Rabbi Sherre Hirsch
Rabbi Sherre Hirsch is an author and spirituality expert with a mission to empower individuals to become more in tune with their wellbeing, more intentional in their way of life, and more confident in their ability to impact the world. She currently serves as the Senior Rabbinic Scholar for Hillel International and is a frequent speaker at Canyon Ranch. Her publications include We Plan, God Laughs, a top 100 in all books, and Thresholds.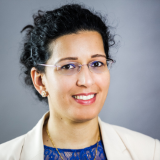 Tasneem Noor
Tasneem Noor is the author of the best-selling book, The Faith Connection. As an emerging faith leader, her mission is to establish thriving, peaceful communities where conversations of faith build bridges of compassion and collaboration. She is the founder of Noor Enterprises: SOULful Transformation, and serves as the program co-director for NewGround: A Muslim-Jewish Partnership for Change and Interfaith Minister-in-Residence.
Harlan Redmond
Harlan Redmond is the former executive director of Harambee Ministries. During his time as executive director, he restored an organization that has been the force of systemic change in the struggling Northwest Pasadena area. His work includes forming a transitional home for single mothers, a community garden and feeding program, and The PUSH Catering. He has also spoken at local churches and communities about racial reconciliation.
Subscribe to our Newsletter