Our Thrive Model in the simplest form posits that thriving cannot be achieved without practices that build virtuous habits and identity. Such practices may not only help you change your life, but also the world around you. Our goal is to convert our research into tools to promote thriving, and measure the impact of those tools on human thriving.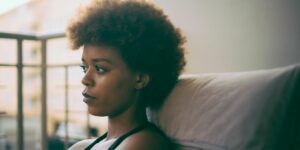 Dr. King offers 6 tips on how we can manage our emotions when we face moments of loss, grief, and pain.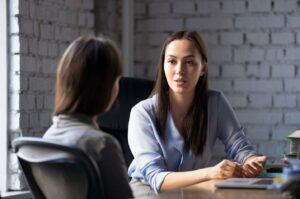 Create a value-driven community that supports and helps youth thrive with these 9 principles.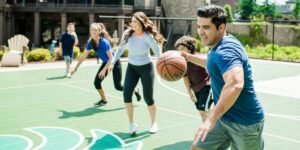 Here are two important ways parents can play an integral role in youth sports.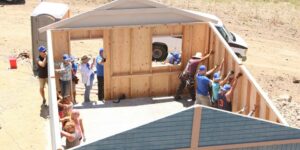 A Thrive student researcher witnesses how service (e.g., building homes for others) can cultivate virtues in athletes.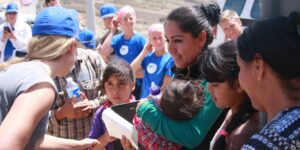 A Thrive Scholars Fellow reflects how serving others (e.g., home building) can foster purpose in athletes.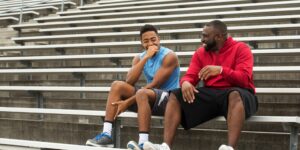 Learn the traits coaches can adopt to positively influence young athletes' development.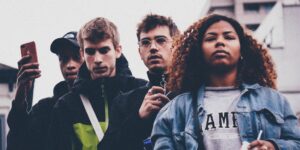 Dr. King explores how youth programs can help teens strengthen assets that contribute to thriving.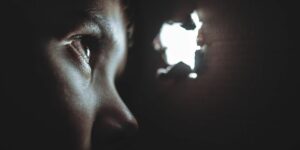 Learn how the church can serve and empower youth facing trauma through a developmental systems approach.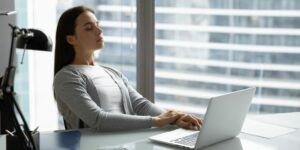 Slow it down and refocus with this introductory exercise to mindful breathing.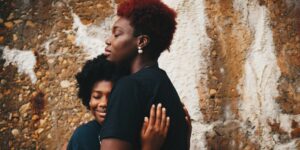 4 mindfulness practices to help parents become more engaged and less stressed with teens.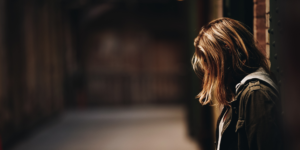 Dr. King reflects on purpose, spirituality, and social connection as assets for overcoming failure.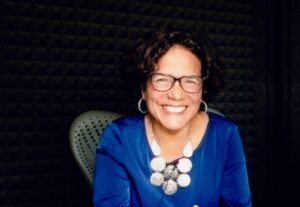 Dr. Rojas-Flores speaks on the mental health effects of forced parent-child separation in kids.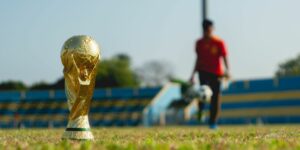 Dr. Houltberg explains the impact performance and success have on overall well-being.
Dr. Houltberg defines thriving and shares the key ways anyone can live a flourishing and purposeful life.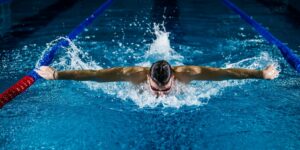 Dr. Houltberg shares lessons young athletes can learn from Michael Phelp's rehab trip.
Experts share insights on how to respond to trauma and promote resilience in faith communities.
Mindfulness experts share ways parents can manage their own stress and practice self-compassion.
Child psychologists share ways parents can support children's mental health.
Our moderators talk about the complexity of the DACA ruling and moving forward.
Our moderators point to the importance of embracing creativity and spirituality.
Our moderators emphasize taking care of our health and letting go of survivor's guilt.
Dr. Rojas-Flores and Ramirez introduce our mental health toolkit in the first DACA Thriving Tuesday.
Featured on FULLER Studio
The Sacred and the Civic
Dr. Pamela King meditates on the birth of Christ as an invitation for us to join in God's restorative work in the world.
COVID, ICE, and the Betrayal of Latino Children
Dr. Lisseth Rojas-Flores discusses the trauma inflicted on Latino kids by the immigration system and pandemic.
The Role of Mindfulness in the Midst of Pain
Dr. Joey Fung offers 5 ways mindfulness can help us stay present during seasons of pain.
Conversing About Thriving
Dr. Pamela King reflects on community, spiritual transformation, and growth as sources for thriving.
Conversing About DACA
Norma Ramirez reflects on her journey under DACA policy with mentors, Dr. Lisseth Rojas-Flores and Pastor Sonia Luginbuhl.
Interview with Michael Ebstyne
Dr. Pamela King interviews an artificial intelligence expert on the potentials and pitfalls of emerging technologies.
Telos, Technology, and Thriving
Dr. Pamela King offers 3 tips on how technology can serve as a source for thriving and transformation.
Conversing About Sports
Dr. Benjamin Houltberg discusses performance-based-identity, working with elite athletes, and the role of community in sports.
DACA and Immigrant Youth
Dr. Lisseth Rojas-Flores and scholars discuss the health challenges DACA recipients face and how to support them.
From Performance to Purpose
Dr. Benjamin Houltberg highlights ways caring adults can help youth develop a purpose-based identity in sports.
An Invitation for Youth to Thrive
Dr. Pamela King shares the importance of helping youth find the right coordinates that lead to their purpose.
Building Virtues in Youth
Dr. Sarah Schnitker and Dr. Benjamin Houltberg examine how spirituality and purpose influence youth thriving.
A Coach's Perspective
Dr. Nanyamka Redmond shares how coaches can make youth sports a positive experience for young athletes.
The Faith Factor: Kids and God
Dr. Pamela King draws on human relationality to answer why spirituality benefits young people.
New Beginnings
Dr. Pamela King emphasizes the importance of focusing on Christ's saving work over what we might achieve for ourselves.
Be the first to learn about our latest events and resources by subscribing to our monthly newsletter. Plus, receive our free download, 10 Tips for Thriving!