The coronavirus outbreak has caused many of us to have a surviving mindset, but how can we use this opportunity to thrive even when we face uncertainty? To thrive is to grow in authenticity with and for others and for a greater purpose.
Our team offers some guidelines and tips on how we can thrive through this growing pandemic.
Body
Thriving involves our whole being and body. Pay attention to how you feel physically and emotionally. Be connected to yourself. Especially during these times, be mindful of what brings you joy and pursue more of what really matters. Be aware of stress and anxiety, and seek support through practices, relationships, or professional help.
Beliefs
Be aware of your core beliefs. What brings meaning, strength, and hope in your life? Use this opportunity to re-evaluate what matters most, and align your life to your highest values accordingly. Although we need to renegotiate how we live out and pursue our ideals and goals, be intentional about making traction towards what matters.
Belonging
Thriving involves being known and loved as our authentic selves. This means we need to know and cherish ourselves. Resist the urge to fit in, but invest in the relationships that truly matter. Ask to whom do you belong—relationally and spiritually? What can you do to nurture these connections in a time of physical isolation?
Beyond the Self
Essential to thriving is a prosocial orientation beyond ourselves. This not only includes our understanding of transcendence (which informs our life's ultimate meaning), but it also involves an ongoing contribution to the world beyond ourselves. In isolation, this might seem like a challenge. However, we thrive when we help others thrive.
Beauty
Often overlooked as a resources for thriving, beauty and art are important resources of inspiration and positive emotions that can inspire vitality and our pursuit of goodness and truth. Take time to absorb nature, music, and visual arts (e.g. photography) in order to elevate your mood and connect you with something bigger than yourself.
How to Thrive Admist COVID-19
Research shows that humor can ease stress. Dr. Susan Mangan shares 3 exercises to help us get started.
> Read More
More Resources on Thriving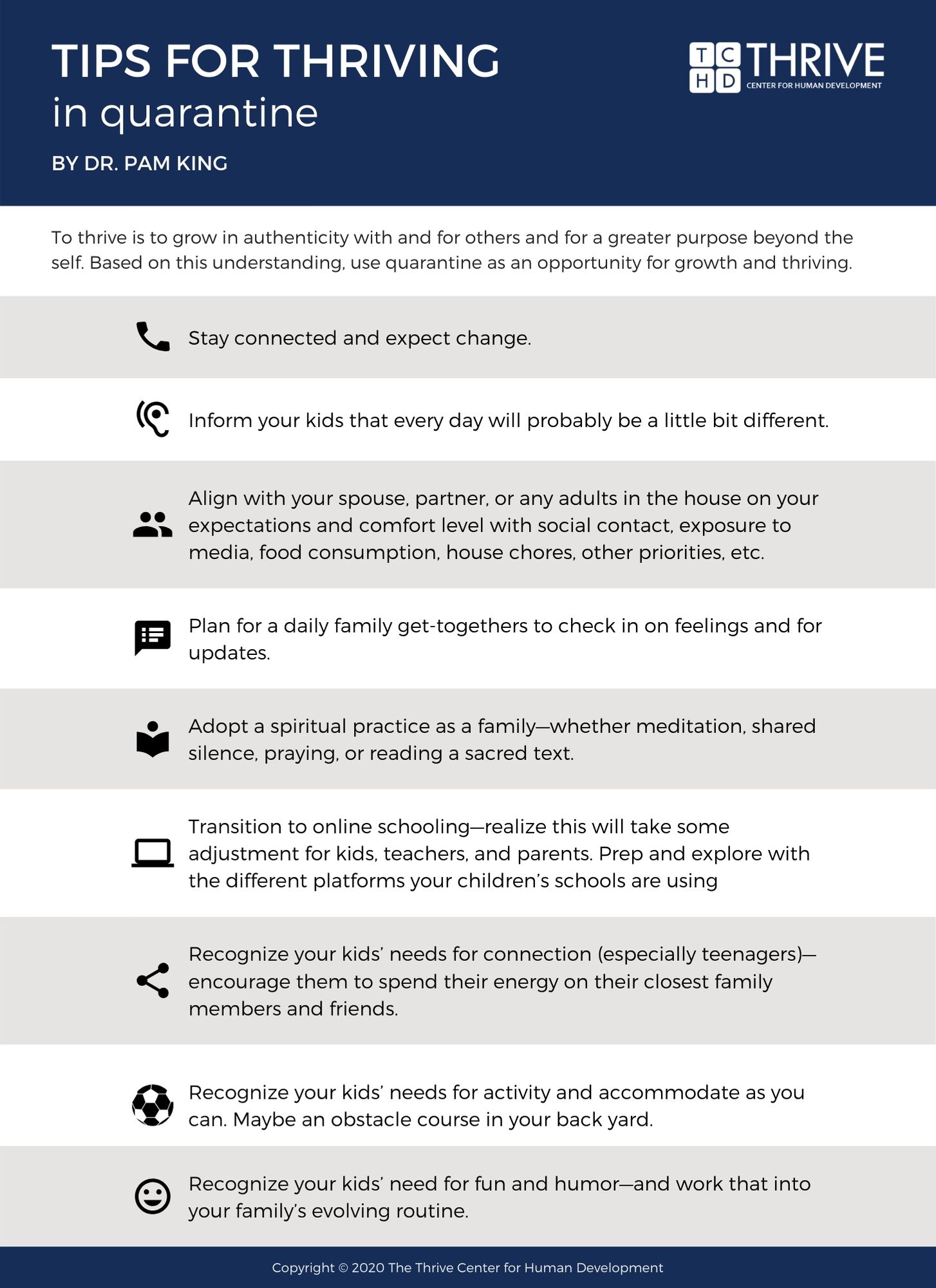 Tips for Thriving in Quarantine
Quarantine does not generally stir up such expansive images of vitality and growth. While quarantine is challenging, there are still plenty of opportunities for personal growth and helping others. Here is a list of tips to enable you and others to thrive in this stressful time.
Daily Contemplative Practices
Spirituality is a essential to living a thriving life. Even during trying times such as these, spiritual practices and disciplines can provide meaning, strength, and direction in our lives. Download these 4 core spiritual practices to help you nurture your spiritual health.
The Importance of Spiritual Practices
Dr. Pam King reflects on the four core themes found in diverse spiritual practices, and how they can helps us reassess our life.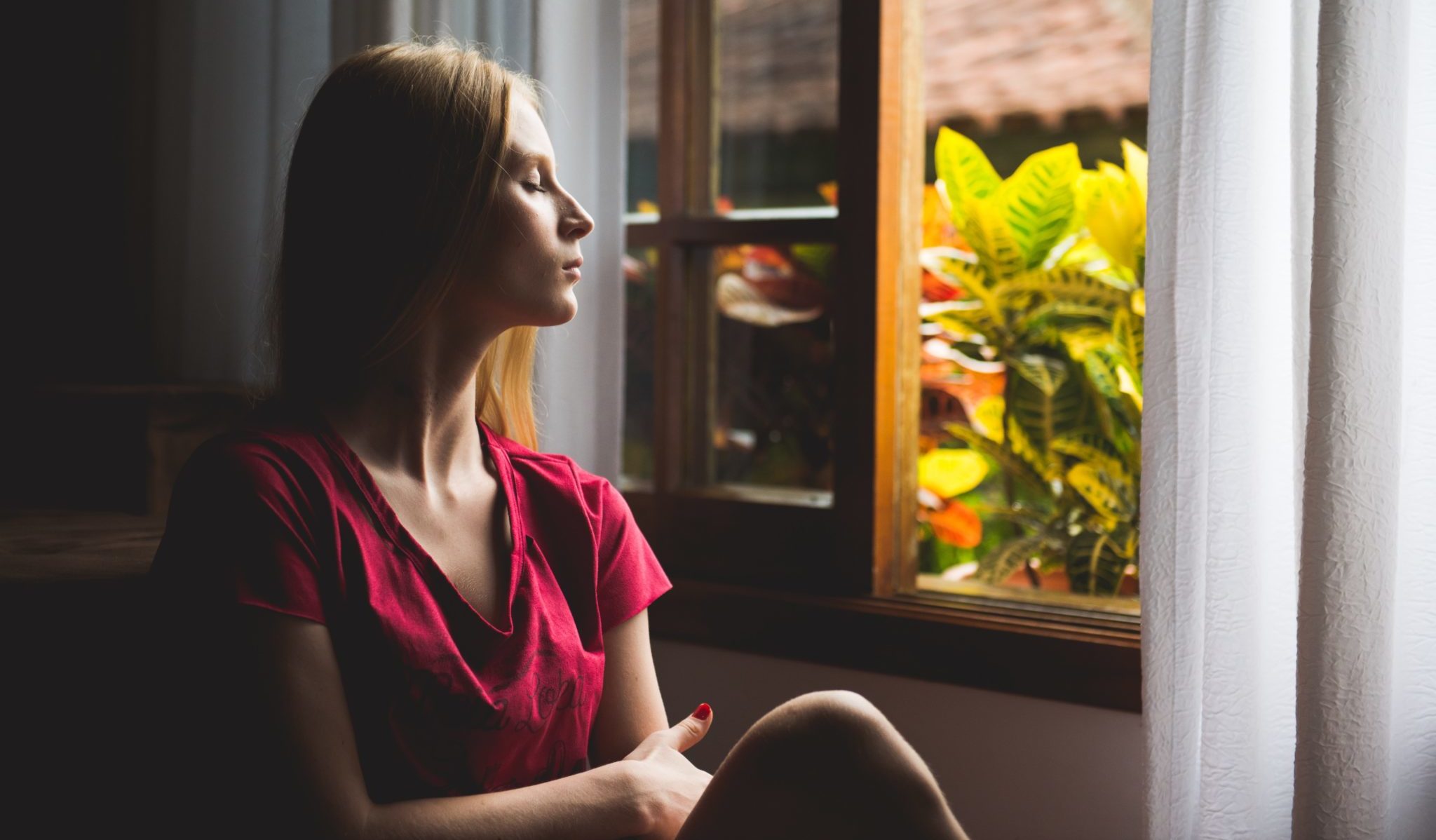 The Role of Mindfulness Practices
Dr. Joey Fung, Associate Professor at Fuller's School of Psychology, offers 5 ways mindfulness can help us stay present when we undergo pain and suffering.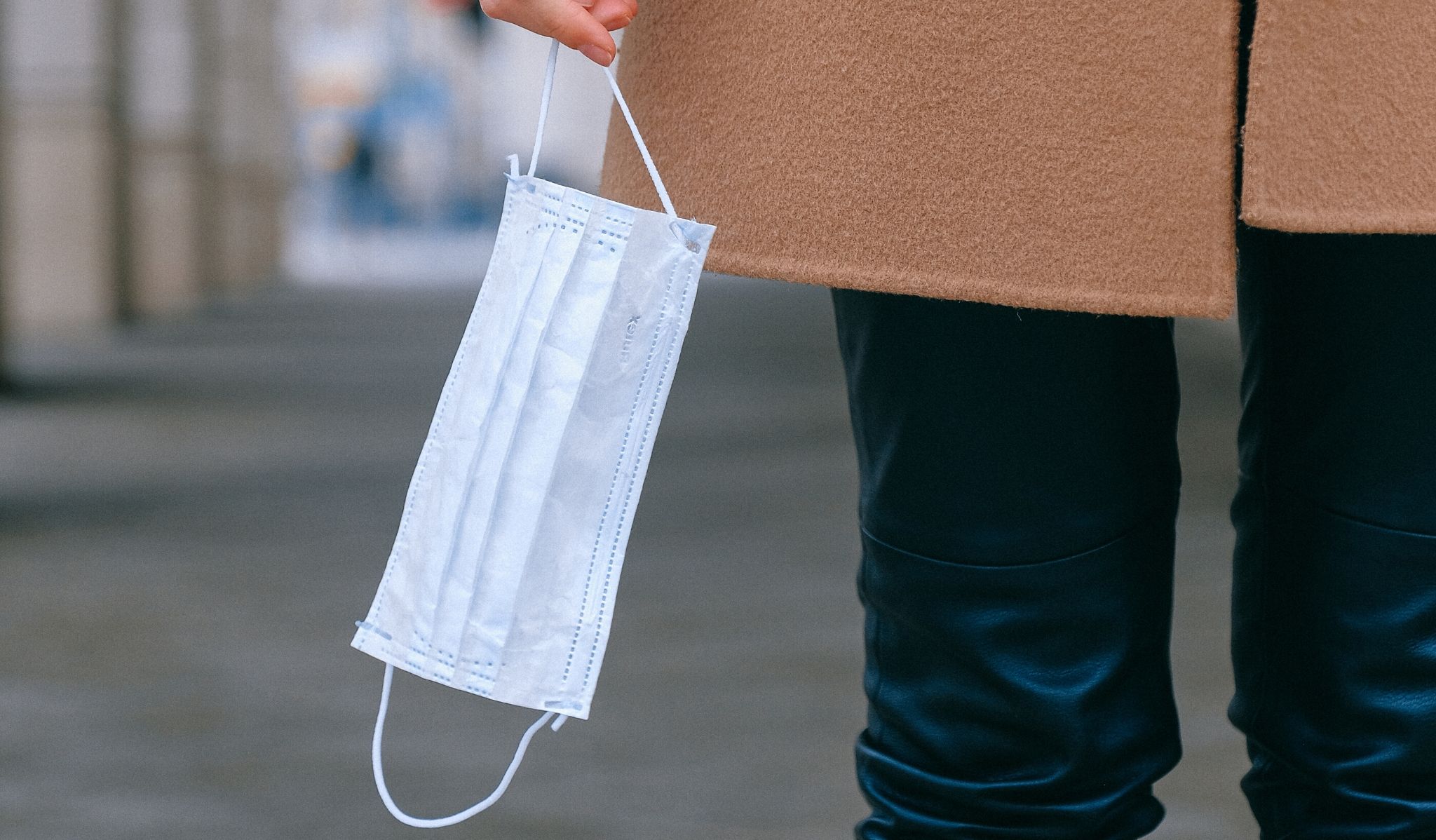 Part One - Face Mask Dilemma (due to US Stigma)
Dr. Kenneth Wang, Associate Professor at Fuller's School of Psychology, emphasizes the importance of breaking the stigma around wearing face masks in order to contain the coronavirus.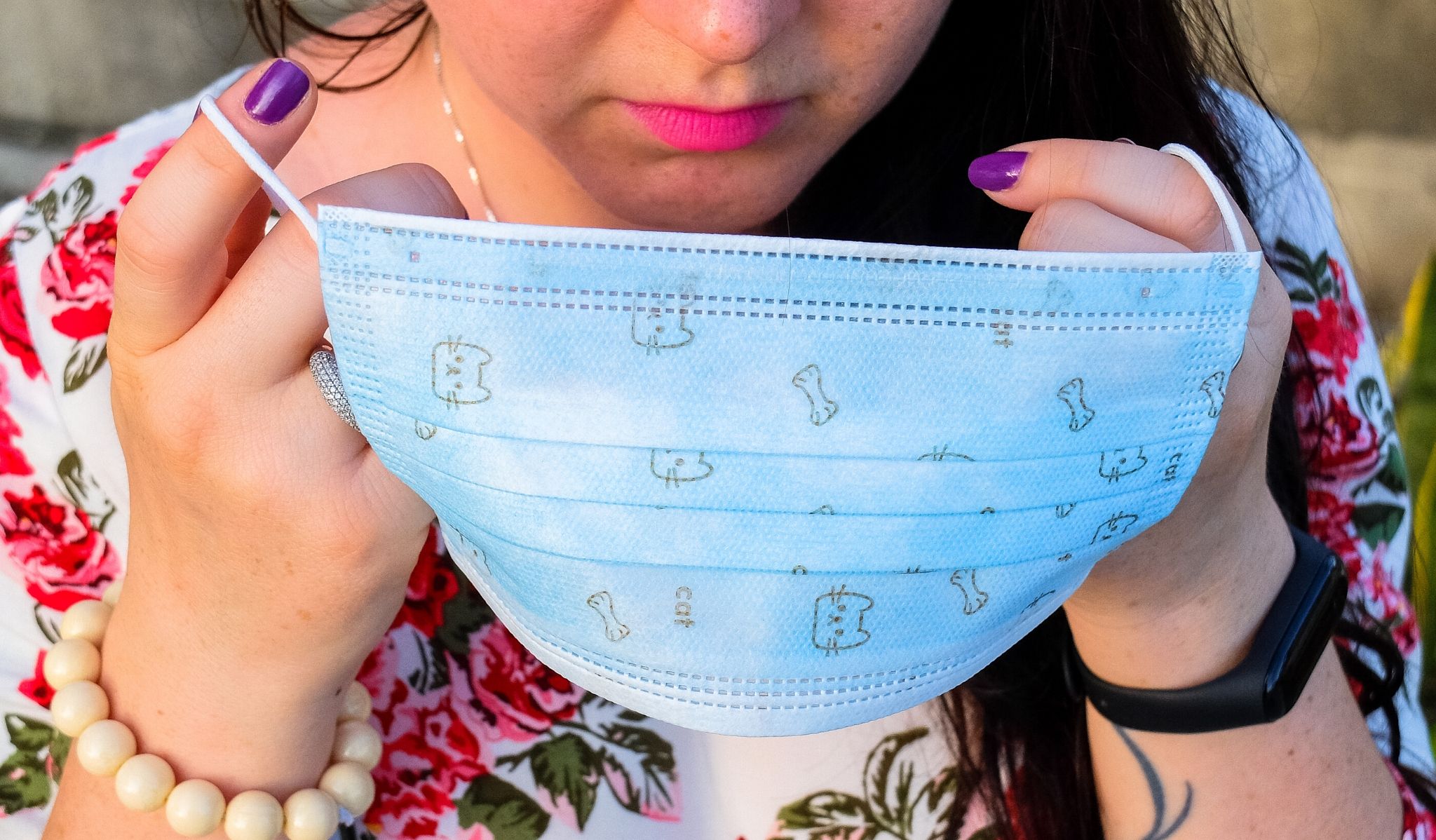 Part Two - Face Masks to Protect Others: Containing Invisible Spread of COVID-19
Dr. Kenneth Wang continues his discussion on wearing face masks to protect others in our communities, sharing potential goals and solutions.
Part Three - Fabric Face Masks: Enhancing Social Distancing
Dr. Kenneth Want shares his thoughts on the CDC's approach to practicing social distancing and wearing face masks.