The coronavirus outbreak has caused many of us to have a surviving mindset, but how can we use this opportunity to thrive even when we face uncertainty? To thrive is to grow in authenticity with and for others and for a greater purpose.
Our team offers some guidelines and tips on how we can thrive through this growing pandemic.
How to Thrive Amidst COVID-19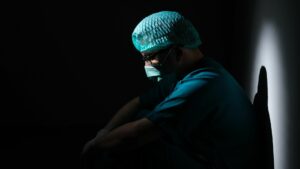 Dr. Stephanie Trudeau shifts the conversation from burnout to moral injury, presenting ways we can help those experiencing moral injury.
> Read More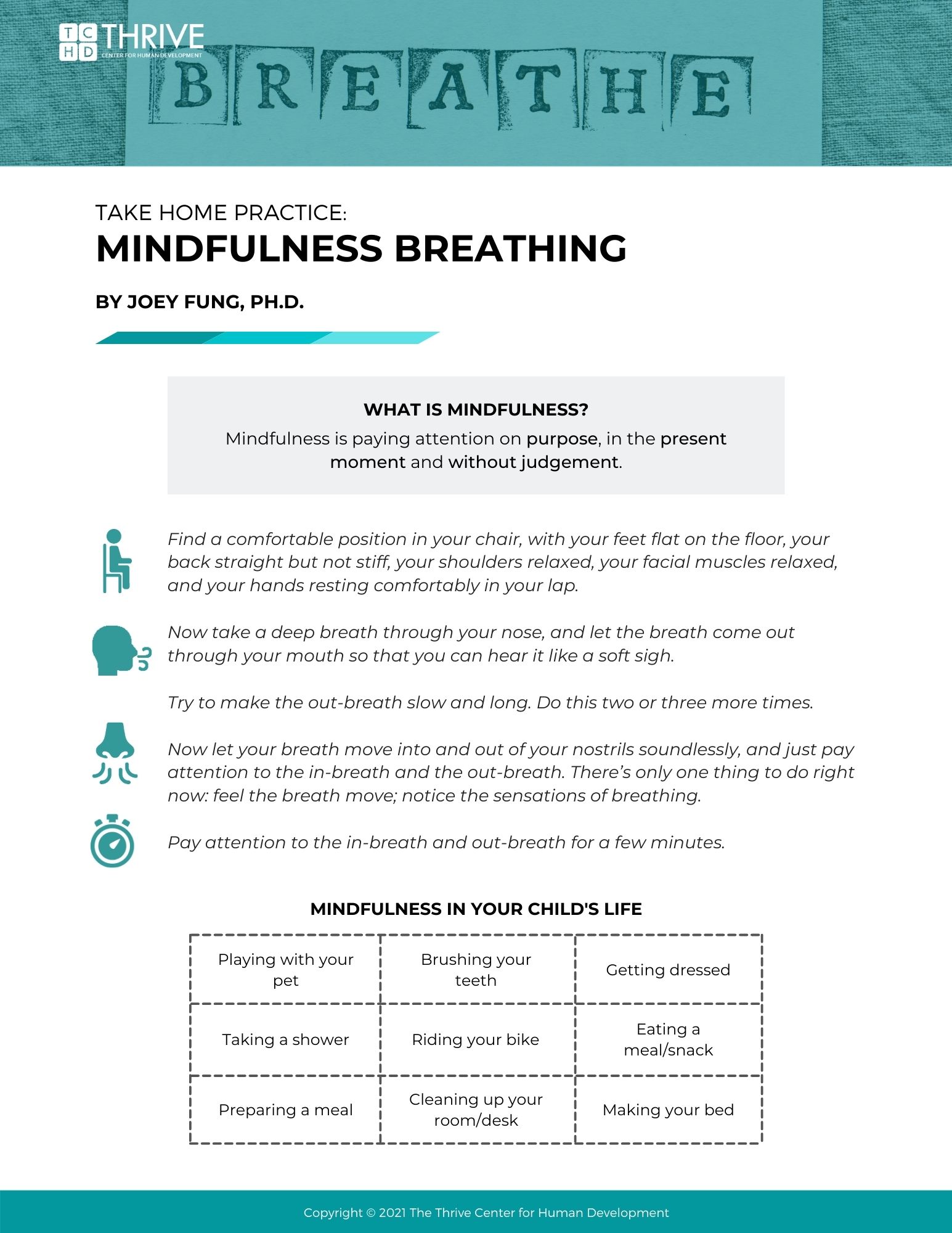 Take Home Practice: Mindfulness Breathing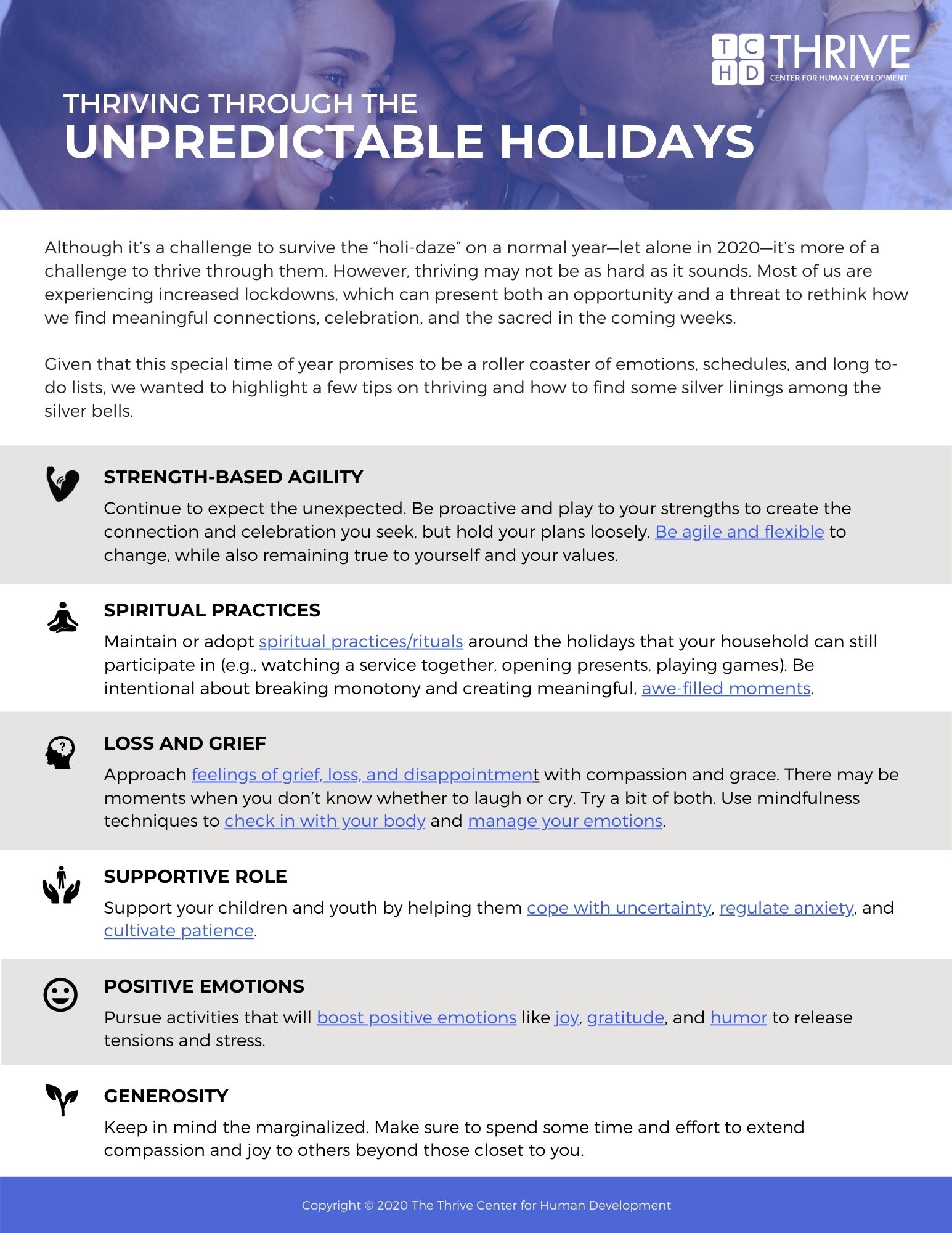 Thriving through the Holidays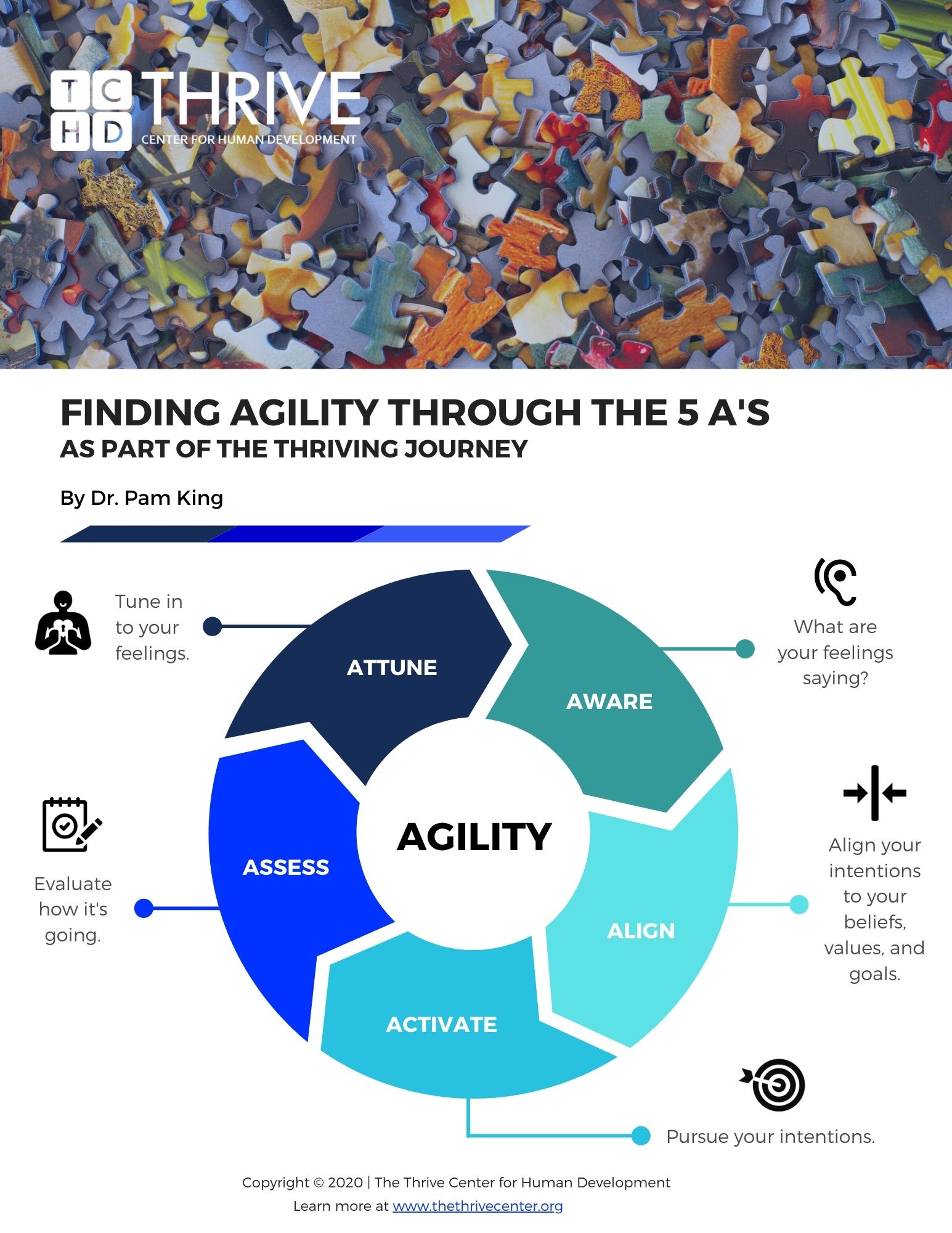 Finding Agility through the 5 A's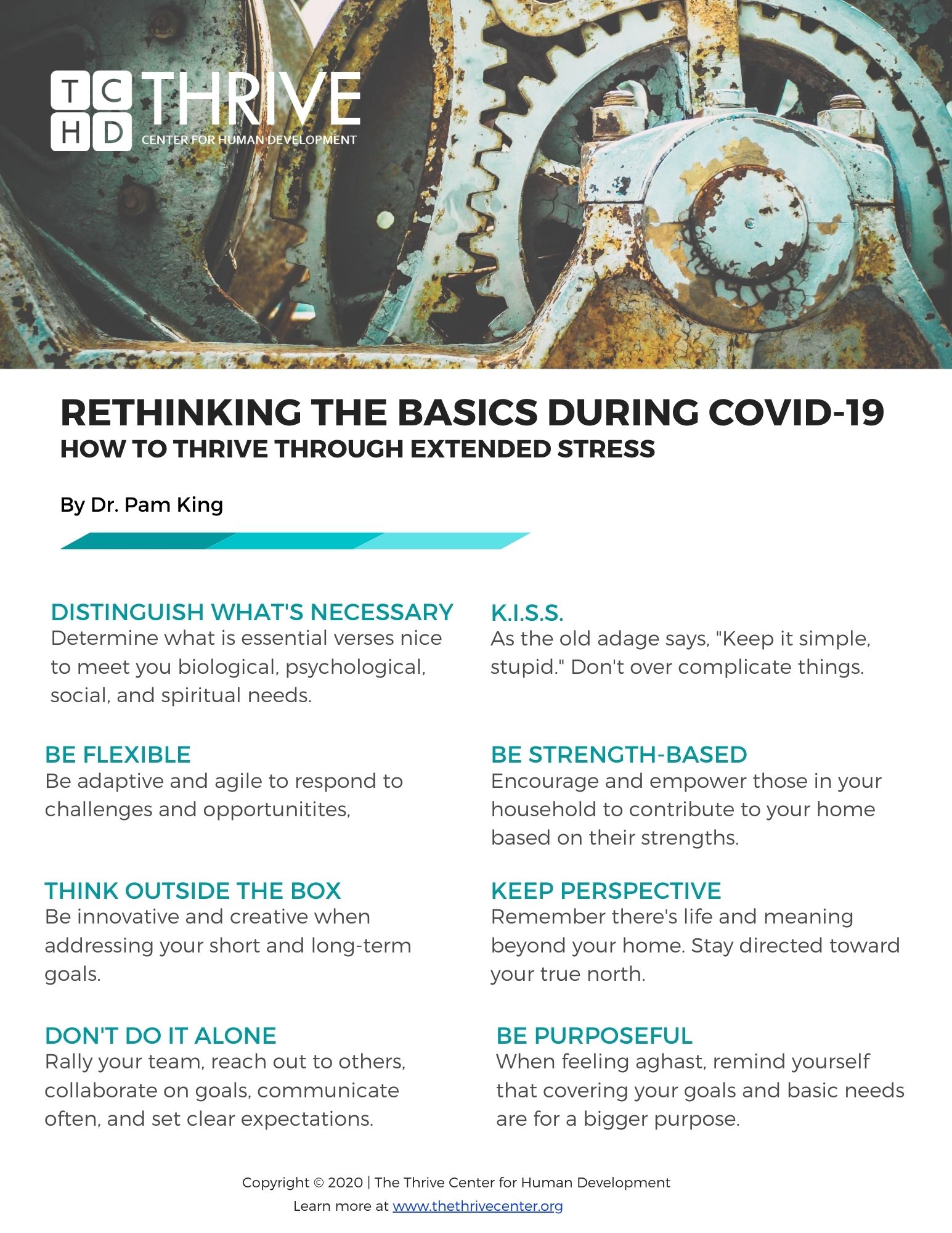 Rethinking the Basics during COVID-15
4 Mindful Parenting Practices
3-Step Meaning-Making Exercise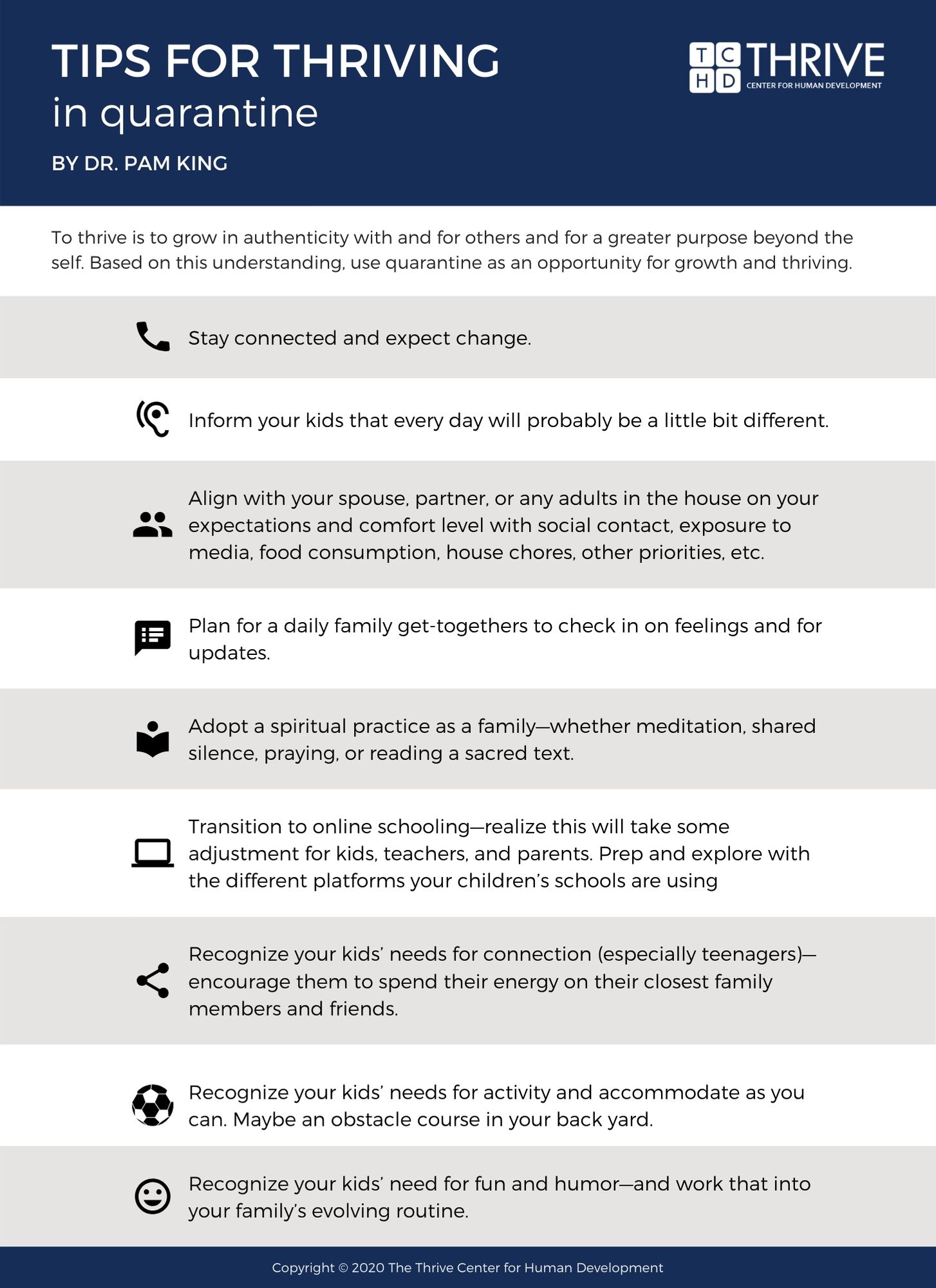 Tips for Thriving in Quarantine
4 Daily Contemplative Practices
Parenting During COVID-19 Series
Practicing Mindful Parenting Webinar
We know parenting can be challenging and stressful, especially during a pandemic. Mindfulness experts and clinical psychologists, Dr. Joey Fung and Dr. Patricia Broderick discuss how parents and caregivers can practice mindful parenting at home.
---
Check out Guide to Applying Mindful Parenting by Dr. Joey Fung and How to Practice Mindful Breathing by Dr. Patricia Broderick.
Helping Children Cope & Thrive In Challenging Times
Our webinar is now available on-demand! Get practical, research-backed parenting tips and mindfulness practices to support kids as they face grief, loss, and mental health issues.
---
Download our webinar handout, Take Home Practice: Mindfulness Breathing by Dr Joey Fung.
Unshakeable: Thriving More Than Just Surviving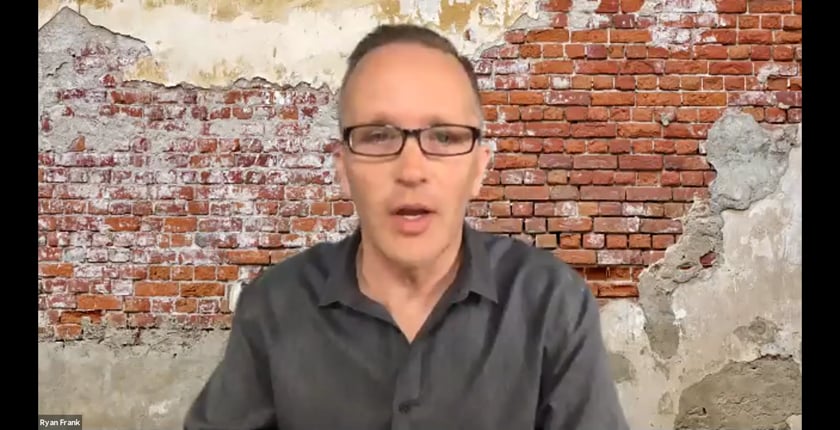 Spiritual & Mental Health for Children & Teens During COVID-19
Dr. Pam King shares a variety of practices that help her spiritual life, including Ignatian spiritual exercises, silence, and carefully reflecting achievable goals.
COVID-19, ICE, & the Betrayal of Latino Children
Dr. Lisseth Rojas-Flores writes about the trauma inflicted on Latino youth by both the pandemic and immigration system on FULLER Magazine.
Helping Children & Teens Thrive Through COVID-19
Dr. Pam King shares how caring adults can help kids cultivate purpose and thriving mentalities through COVID-19.
How to Experience Joy During COVID-19
6 Tips for Managing Emotions in Times of Uncertainty
Dr. Pam King offers 6 tips on how we can manage our emotions when we face moments of loss, grief, and pain.
The Role of Mindfulness in the Midst of Pain
Dr. Joey Fung offers 5 ways mindfulness can help us stay present during seasons of pain and suffering.
Reflections on Face Masks
Part 1: Face Mask Dilemma (Due to U.S. Stigma)
Dr. Wang emphasizes the importance of breaking the stigma around wearing face masks.
Part 2: Face Masks to Protect Others
Dr. Wang discusses potential goals and solutions on wearing face masks to protect those in our communities.
Part 3: Fabric Face Masks - Enhancing Social Distancing
Dr. Wang reflects on the CDC's approach to practicing social distancing, recommending the production of more fabric face masks.