The coronavirus outbreak has caused many of us to have a surviving mindset. How can we use this opportunity to thrive even when we face uncertainty? To thrive is to grow in authenticity with and for others and for a greater purpose. Our team offers some guidelines and tips on how we can thrive through this growing pandemic.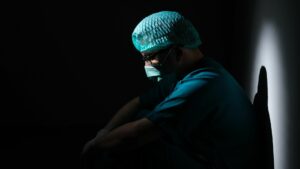 Dr. Stephanie Trudeau shifts the conversation from burnout to moral injury, presenting ways we can help those experiencing moral injury.
> Read More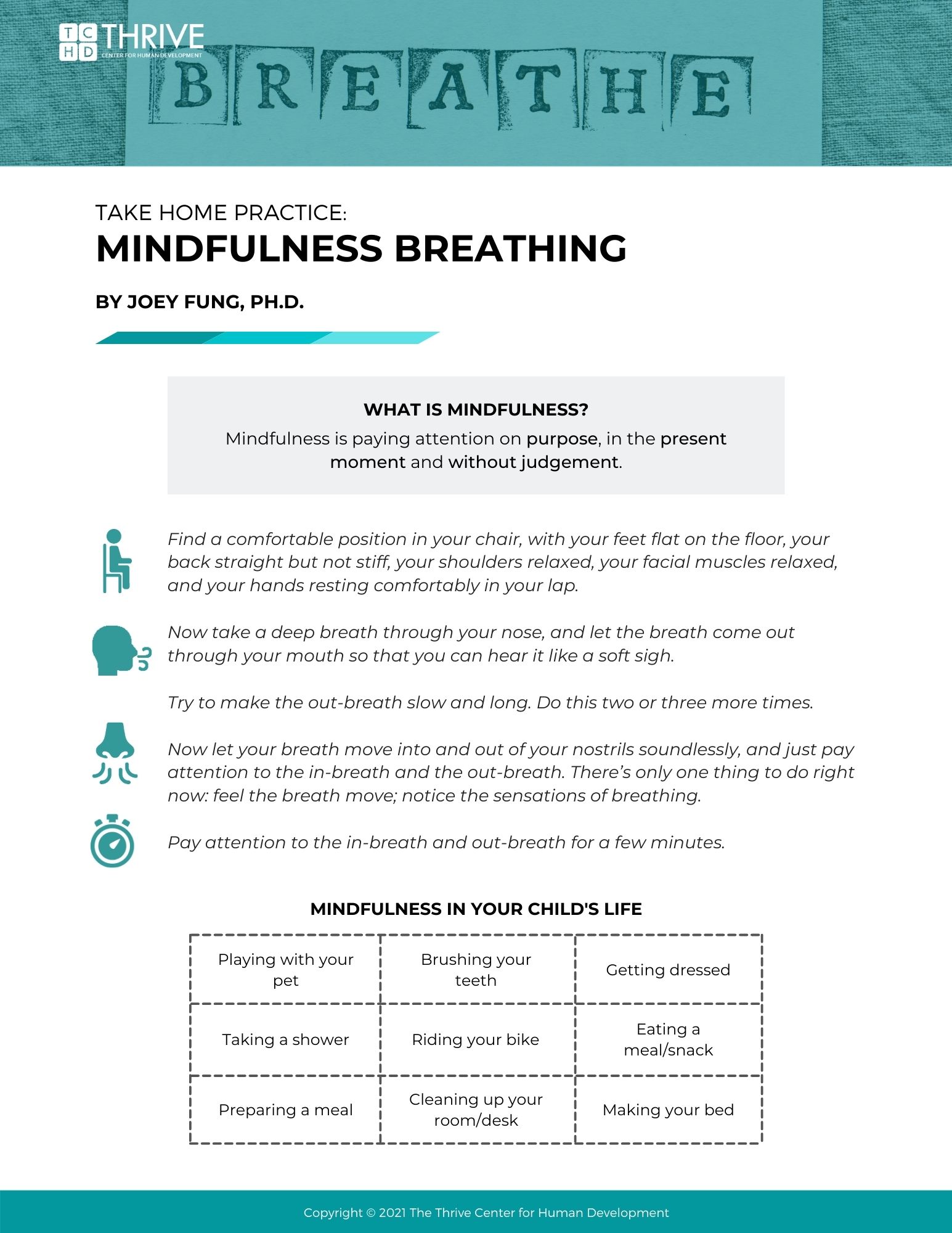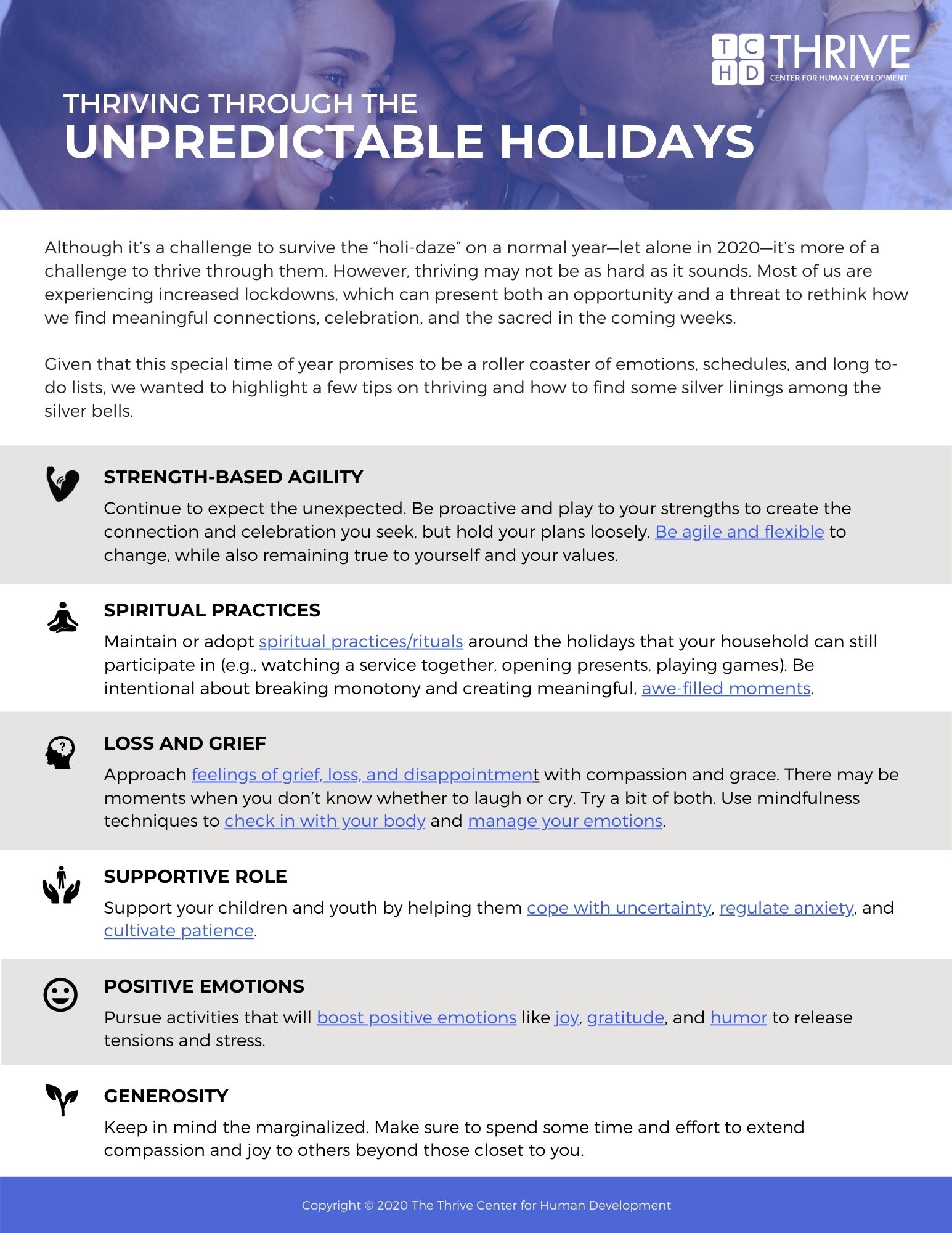 Thriving through the Holidays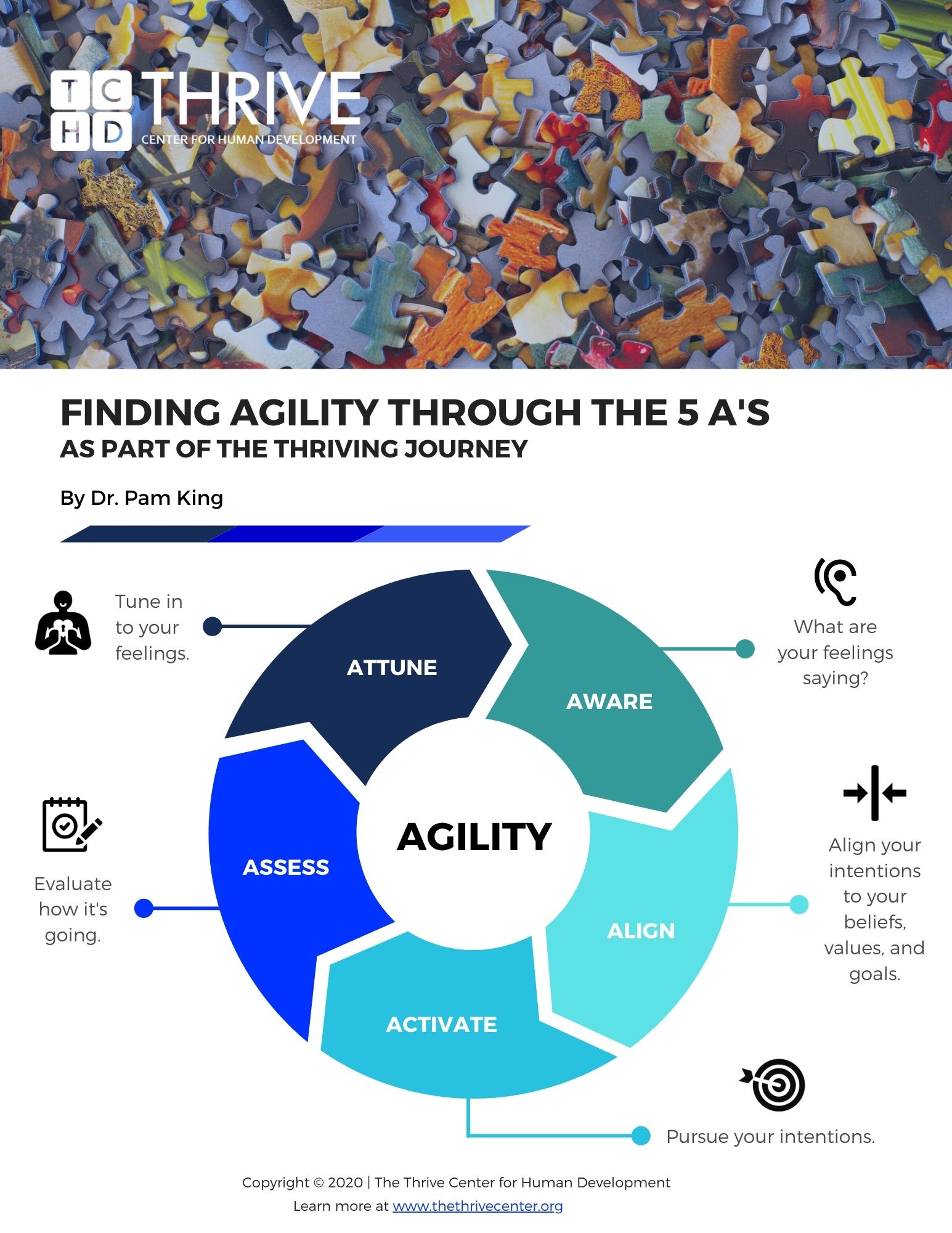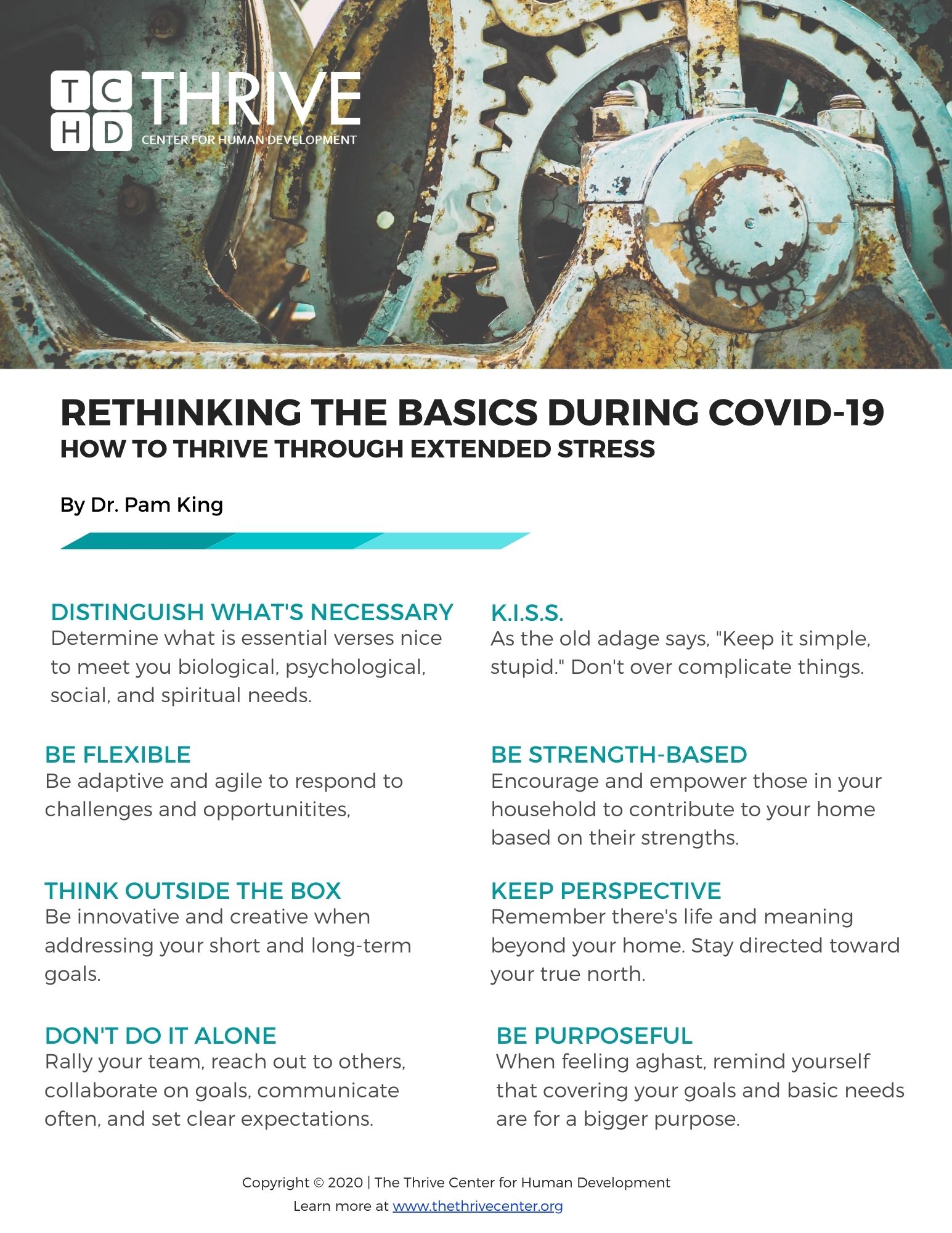 Rethinking the Basics during COVID-19
Mindful Parenting Practices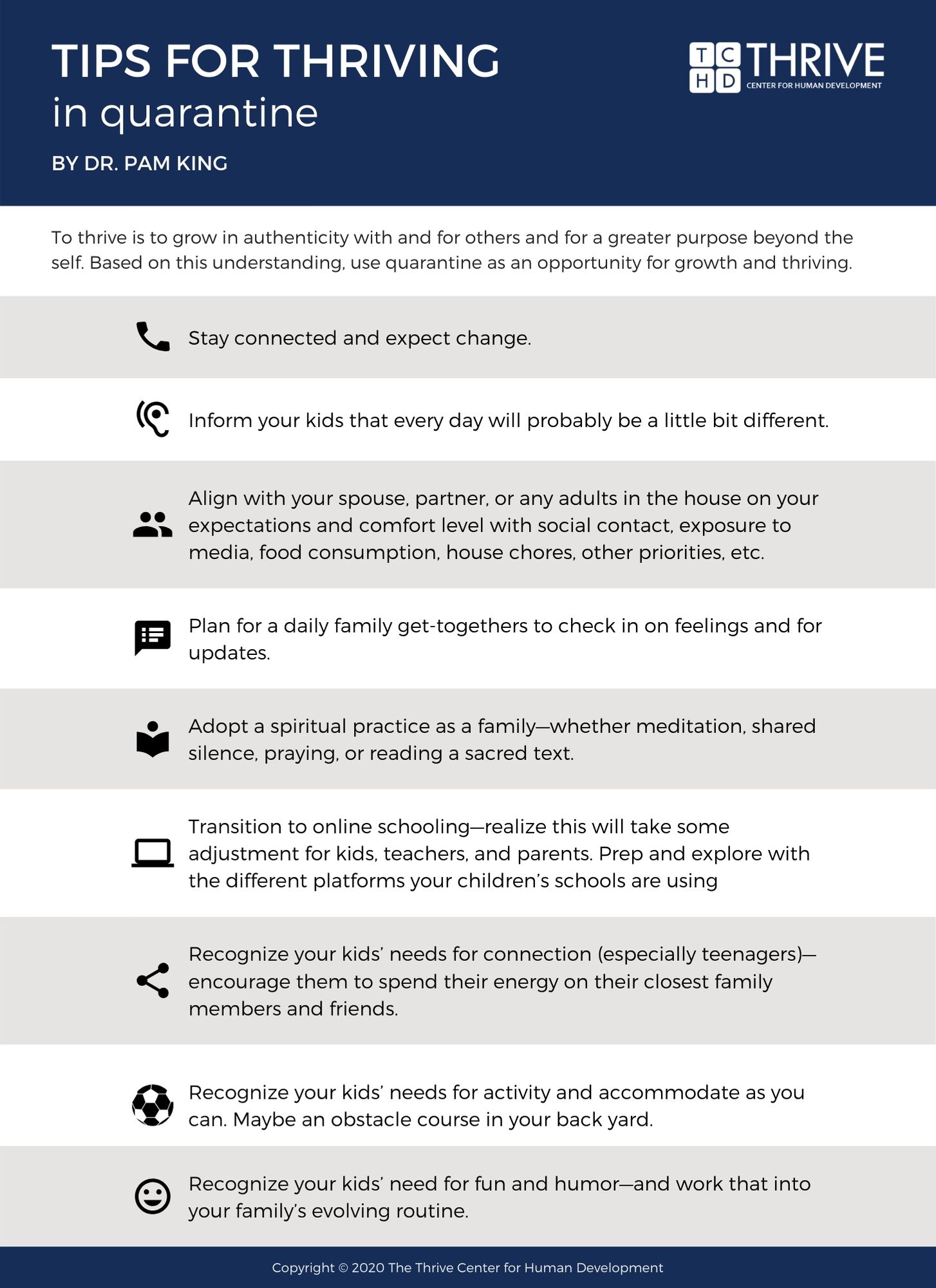 Tips for Thriving in Quarantine
Daily Spiritual Practices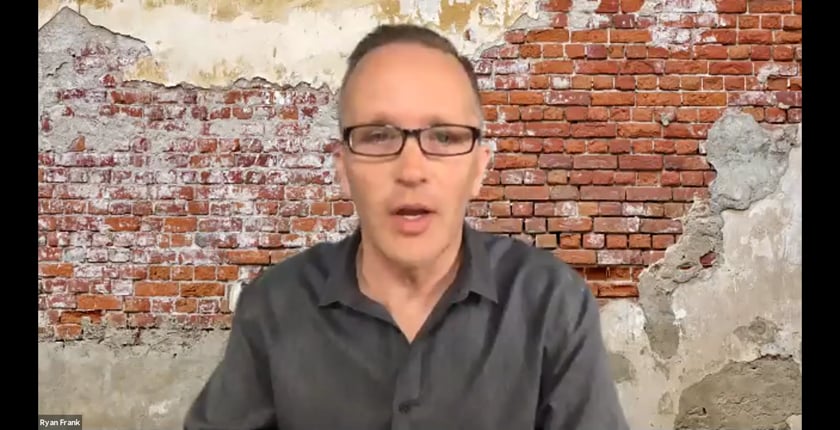 Spiritual & Mental Health for Children & Teens During COVID-19
Hosted by the Humanitarian Disaster Institute and the National Association of Evangelicals, a panel of experts, including Thrive Center's Pamela King, share insights on how the church can respond to the spiritual and mental health needs of children and teens in this webinar.
Spiritual Practices
Pamela King shares a variety of practices that help her spiritual life, including Ignatian spiritual exercises, silence, and carefully reflecting achievable goals.
Parenting During COVID-19 Series
Practicing Mindful Parenting Webinar
We know parenting can be challenging and stressful, especially during a pandemic. Mindfulness experts and clinical psychologists, Dr. Joey Fung and Dr. Patricia Broderick discuss how parents and caregivers can practice mindful parenting at home.
---
Check out Guide to Applying Mindful Parenting by Dr. Joey Fung and How to Practice Mindful Breathing by Dr. Patricia Broderick.
Helping Children Cope & Thrive In Challenging Times
Our webinar is now available on-demand! Get practical, research-backed parenting tips and mindfulness practices to support kids as they face grief, loss, and mental health issues.
---
Download our webinar handout, Take Home Practice: Mindfulness Breathing by Dr Joey Fung.
COVID-19, ICE, & the Betrayal of Latino Children
Lisseth Rojas-Flores writes about the trauma inflicted on Latino youth by both the pandemic and immigration system on FULLER Magazine.
Helping Children & Teens Thrive Through COVID-19
Pamela King shares how caring adults can help kids cultivate purpose and thriving mentalities through COVID-19.
How to Experience Joy During COVID-19
6 Tips for Managing Emotions in Times of Uncertainty
A key to thriving is learning how to respond to our emotions in the face of loss, grief, and pain. Here are 6 ways you can start doing this.
The Role of Mindfulness in the Midst of Pain
Joey Fung offers 5 ways mindfulness can help us stay present during seasons of pain and suffering.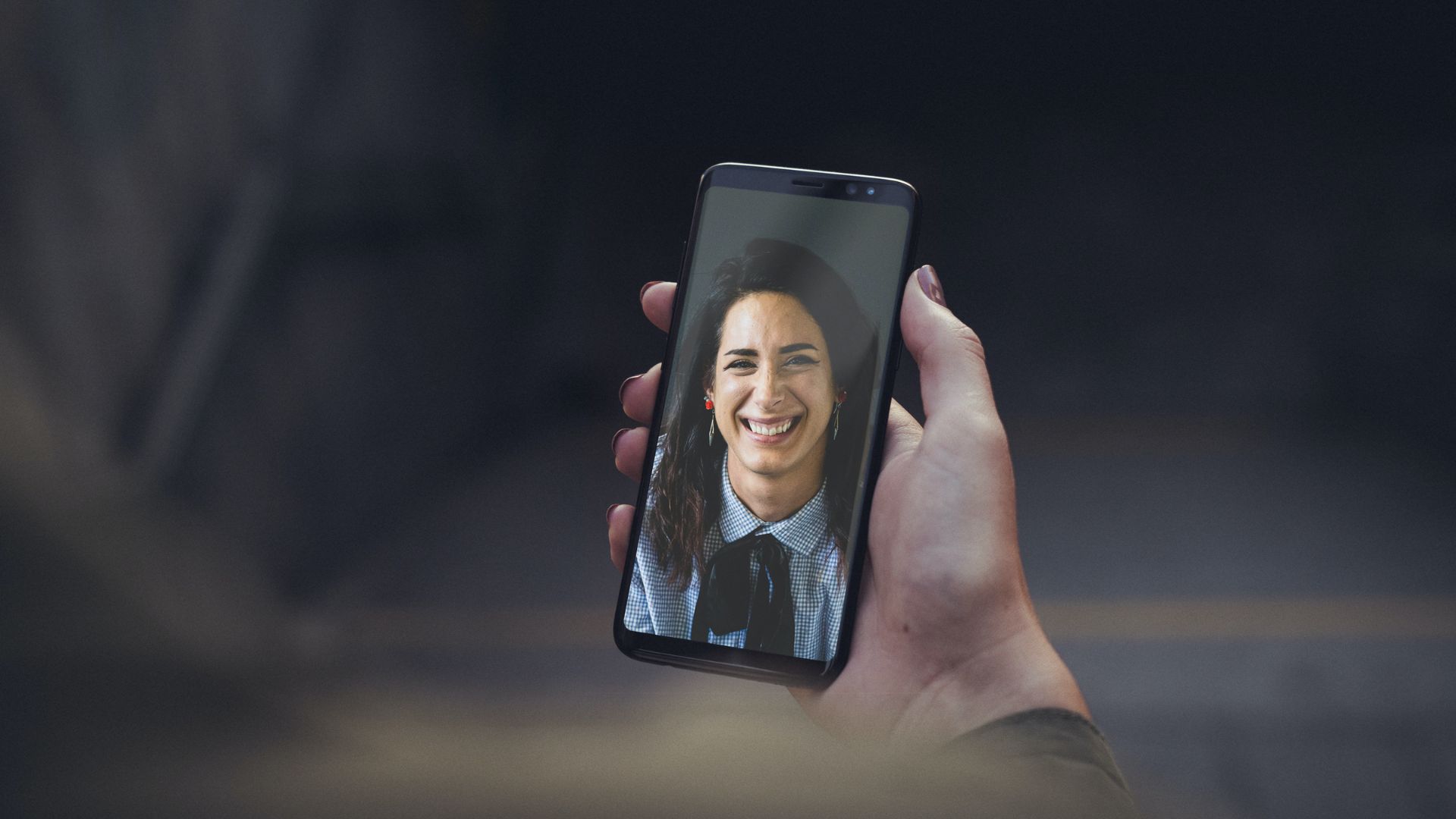 Fuller Telehealth Services
Fuller Psychological and Family Services (FPFS) has launched Fuller Telehealth to extend and provide therapy and related services to clients living anywhere in California. Please contact FPFS at 626-584-5555 or submit an online request here for more information.
Reflections on Face Masks
Kenneth Wang, associate professor of clinical psychology at Fuller Theological Seminary, shares his thoughts on wearing face masks in order to contain the spread of the coronavirus. Read his reflections below.
Part 1: Face Mask Dilemma (Due to U.S. Stigma)
Dr. Wang emphasizes the importance of breaking the stigma around wearing face masks.
Part 2: Face Masks to Protect Others
Dr. Wang discusses potential goals and solutions on wearing face masks to protect those in our communities.
Part 3: Fabric Face Masks - Enhancing Social Distancing
Dr. Wang reflects on the CDC's approach to practicing social distancing, recommending the production of more fabric face masks.
Receive our FREE 10 Spiritual Practices for Thriving and be the first to learn about our latest resources and research developments by subscribing to our newsletter!