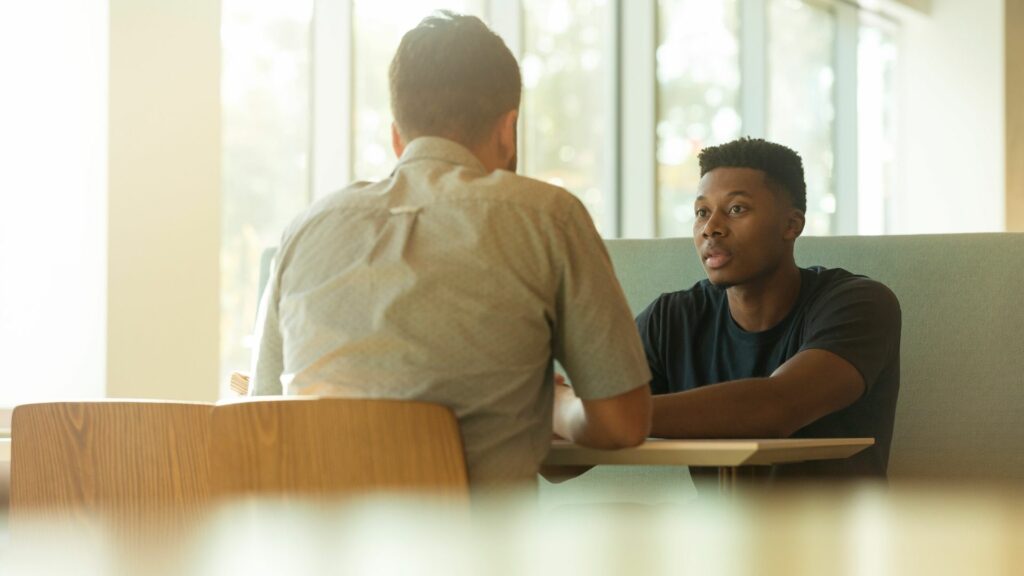 Mentorships as Catalysts for Youth Thriving
Most youth have a hero or role model they admire and aspire to be. Looking to others for guidance is natural. Love, encouragement, and support: these commonly experienced desires serve as motivating factors for the explosion of youth mentoring programs and research-based practices throughout the United States. Mentorships are rapidly becoming commonly used interventions within school systems and community organizations. Mentorships appeal to many because they are low-cost interventions that hold the potential to touch multiple dimensions of a youth's life and serve as a developmental catalyst in youth thriving.
Quality Mentorship Relationships
As the wave of enthusiasm for youth mentorships increases, researchers are formally evaluating programs based on practitioner questions such as, "What qualities are present in catalytic caring adult relationships?" and "Why do some mentoring relationships become transformational, while others fizzle out?" Although there are many factors to consider when answering these questions, an essential component of an effective mentorship is the quality of the caring adult relationship. Certain qualities can build up mentoring relationships, paving the way for a mentor to serve as both a launch pad to thriving and safe haven of emotional support for youth.
Mentors who have enduring (or longer lasting) relationships with youth have a stronger impact than those who end their mentorships prematurely. As a result, researchers have turned their attention to the qualities associated with enduring relationships, finding that parents and non-familial caring adults are most effective in bolstering vocational, educational, and relational gains in youth when associated with quality relationships1.
The Characteristics
Aiming for quality relationships has led researchers to narrow down the specific characteristics that promote enduring relational bonds within mentorships as:
Being emotionally supportive.
Staying consistent and trustworthy.
Offering beneficial advice.
Providing youth with opportunities to develop leadership and strengths-based skills.
Offering a non-judgmental relational connection.
Youth have used the word quality to describe the relationships where they received social-emotional support, skill-based support, and helpful guidance2. Researchers have found that mentors who can effectively relate to youth and empower them towards autonomy facilitate the most effective, enduring relationships3.
Benefits of Mentorships
Youth benefit from these catalytic relationships because they provide greater social-emotional development, improve peer interactions, and increase academic and vocational functioning4.
Factors of Effective Mentorships
Data indicates that mentoring programs are most effective when they:
Offer ongoing support.
Ensure mentor-mentee compatibility.
Equip mentors with resources and training that outline clear relational expectations, time commitment guidelines, and active listening skills.
Furthermore, self-efficacy has emerged as an influencing variable in creating transformational relationships. Mentorships are most effective when mentors possess a strong sense of self-efficacy and prior experience working with young people, which equip them with the skills needed to co-create longer and more effective relational bonds with their mentees.
There are also practices that all mentors can engage in that will support the developmental thriving of their mentees. Researchers suggest that caring adults can contribute to a youth's development of information processing and self-regulation by modeling regulatory coping and providing safe, supportive spaces for scaffolding5. These researchers also encouraged caring adults to assist youth in labeling emotions, collaborative problem solving, coping with fears, and social skills development6. Additionally, studies have supported the idea of relational modeling and highlighted that effective caring adult relationships often shift youth future orientations by exposing them to new ideas, resources, and achievements7. This process of co-creating a more positive future orientation provides youth with a powerful protective factor that has been found to shield them from the physical and emotional costs of environmental risk8.
Remember…
In summary, literature warns us that not all mentorships are the same, pointing to specific qualities, characteristics, and activities that enable youth-mentor relationships to become a catalyst for adolescent thriving.
---
References
1. Schwartz, Chan, Rhodes, & Camp; Scales, 2013
2. Schwart et al., 2013
3. Raposa, Erickson, Hagler, & Rhodes, 2018
4. Van Dam et al., 2018
5. Van Dam et al., 2018
6. Parra, DuBois, Neville, Pugh‐Lilly, and Povinelli, 2002
7. Parra et al., 2002
8. Herrera et al., 2013
Receive the latest news and updates by subscribing to our mailing list below.