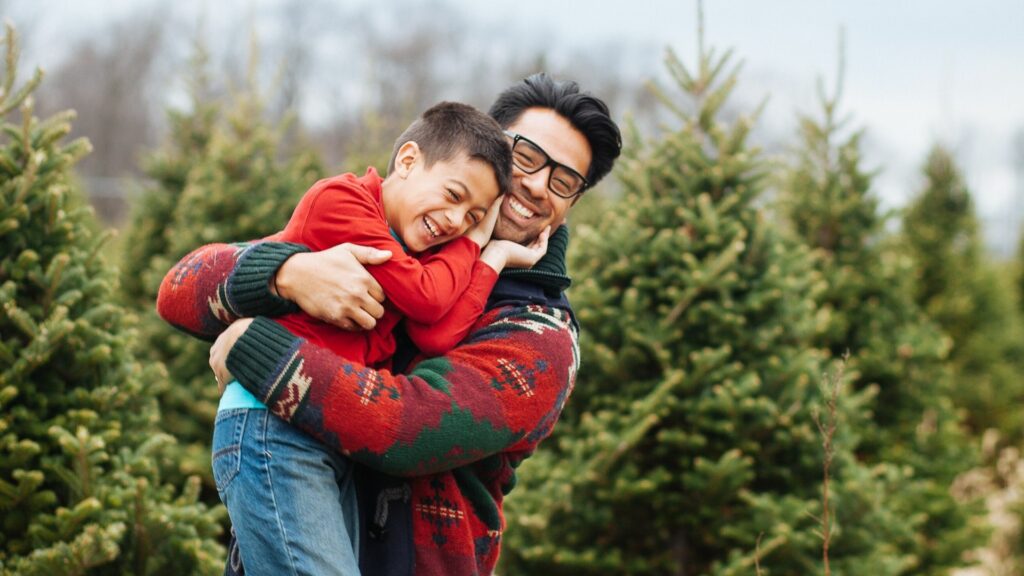 Nurturing Joy in Youth During the Holidays, Pt. 2
Editor's Note: This blog post is the second of a two-part series.
---
In my previous post, I discussed the importance of joy as an emotional regulator that can help teens cope with pressures, and shared the first three activators that can enable joy in youth during the holiday break such as reconnecting them to their body senses (see part one of this blog series here). In this second post, I will focus on the last two joy activators.
Joy Activator 4: Exploring youths' vocational dreams.
Meaningful Perspective: Participating in the solution of global challenges.
As youth undergo cognitive growth, they begin to perceive the world through a more global perspective. One of three typical behaviors may arise from an adolescent's cognitive development: either (1) youth can become passionate and give 100% to serving prominent causes, (2) withdraw themselves from facing the reality of global challenges and suffering, or (3) become anxious from not knowing how to contribute to society. In this context, this joy activator can provide a breath of fresh air because the concept of vocation allows youth to understand how they can be part of the solution. According to psychologists Bryan Dik and Ryan Duffy, the terms calling and vocation are related to a sense of purpose or direction1. In psychology, purpose refers to something that is both meaningful to the self and of consequence to the world beyond the self2.
Some ideas to consider:
Teens oftentimes immerse themselves in activities and interests that can sometimes be disconcerting to parents. Teens do this as a way to find a meaningful purpose, especially when they feel gifted in a specific area such as sports or the arts. Allow them to explore their passions and express their unique talents without being afraid of what this may mean for their future. When youth feel your unconditional support and pride at their accomplishments, they are able to build a sense of self-efficacy and self-esteem that are crucial for adulthood.
Expose your teens to metanarratives with overarching stories that exist to make sense of the world. This requires becoming aware of the current causes and challenges that resonate with your teens, such as movements led by Malala Yousafzai or Greta Thunberg who are inspiring examples of teens embracing a meaningful purpose from a place of radical honesty and vulnerability. Christmas serves as a time to explore the Christian metanarrative of Jesus' birth with joy at its core, as reflected by the angel's declaration in Luke 2:10: "Don't be afraid!" he said. "I bring you good news that will bring great joy to all people. The Savior—yes, the Messiah, the Lord—has been born today in Bethlehem, the city of David! (NLT)
Dik and Duffy differentiate between the definitions of calling and vocation. Calling refers to a meaningful prompting that comes from an external source. In contrast, vocation represents an inner pull in a specific direction. Help your teens discover both dimensions. What deeply attracts them internally and externally to their purpose?
The main idea of this joy activator is for your teens to have a clear understanding of their place and role in a larger story based on their gifts and talents. When youth are able to internally and externally connect with their ultimate purpose, they are able to ignite a flame of joy in their life.
Joy Activator 5: Enhancing spiritual joy in youth.
Meaningful perspective: Discovering one's sacred resources.
Spirituality has been defined as a personal quest for meaning, satisfaction, and wisdom3, as well as a search for the sacred4. Because adolescence can be a very emotionally and psychologically draining period of life, spirituality can become a grounding element in teens' lives that keeps them centered and satisfied.
Ideas to consider:
Encourage your youth to explore timeless spiritual practices such as meditation of sacred texts or prayer. Christmas is a great opportunity to pursue these spiritual practices, particularly those related to Advent. For instance, help your teen discover the meaning of the coming of Christ, serving the community, or sharing hope and gratitude in all situations.
Invite teens to read classics that have been recognized as sources of spirituality and wisdom. Novels such as Antoine de Saint-Exupéry's The Little Prince, Paulo Coelho's The Alchemist, John Bunyan's Pilgrim's Progress, and, of course, sacred texts like the Bible are excellent ways for them to familiarize themselves with collective wisdom.
Spiritual joy is often related to powerful concepts such as vulnerability, simplicity, beauty, justice, truth, forgiveness, and love. This Christmas season, discuss and meditate on themes that are particularly meaningful for your teens, and include them in your Christmas celebration with your family. As a parent, be open to sharing your most precious and uplifting spiritual resources with your teens in order to kindle joy in them.
Remember
These five joy activators are practical ways to nurture long-lasting joy in youth. Practicing joy "rituals" on a regular basis can significantly help them find and accept joy in their lives. As teens cultivate joy, the cascade of positive effects mentioned above will surely lead to a powerful joyride that will propel them to what really matters, both for them and the world around them.
---
References
1. Dik & Duffy, 2009
2. Damon, Menon, & Bronk, 2003
3. King, Carr, & Boitor, 2011
4. Sandage, Jankowski, & Link, 2010
Receive the latest news and updates by subscribing to our mailing list below.