Adolescence is a meaningful and challenging period in life when youth experience many social, physical, and psychological changes; explore their individual identities; and learn how to navigate their social world. Parents, coaches, mentors, and youth practitioners may at times feel overwhelmed and conflicted on how best support teens as they transition from childhood to adulthood.
Research suggests that involvement and support from caring adults is critical during adolescence. Therefore, our aim with this blog is to provide those who care for youth with the latest research on positive youth development and resources that promote adolescent thriving.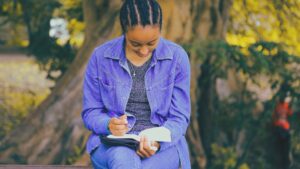 Guest Blogger, Dr. Meredith Hope discusses the role of religion in youth thriving, and ways adults can help enable spirituality in youth.
> Read More
Receive the latest news and updates by subscribing to our mailing list below.